Keson PG2510 Tenths Only Econo No Packaging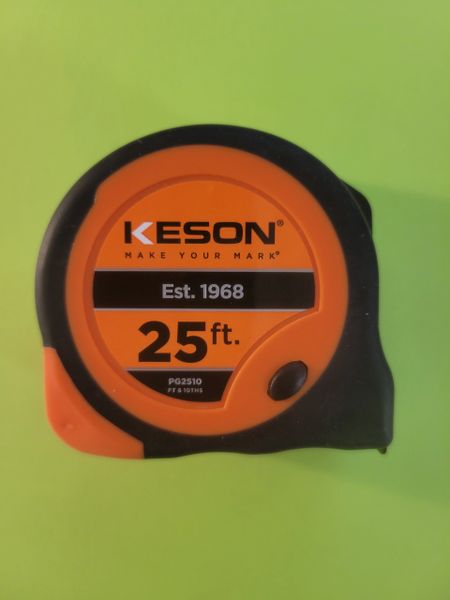 Keson PG2510 Tenths Only Econo No Packaging
The molded plastic housing holds a lacquer-coated blade with easy to read markings. A side brake will slow or stop the blade return when engaged. A good tape at a very reasonable price.
Features
Easy-to-Read Graduations
True Zero Hook
Positive Locking Button
Bumper Cushion
Heavy-Duty End Hook
Belt Clip
3 Rivet Hook
Unit comes without any packaging.