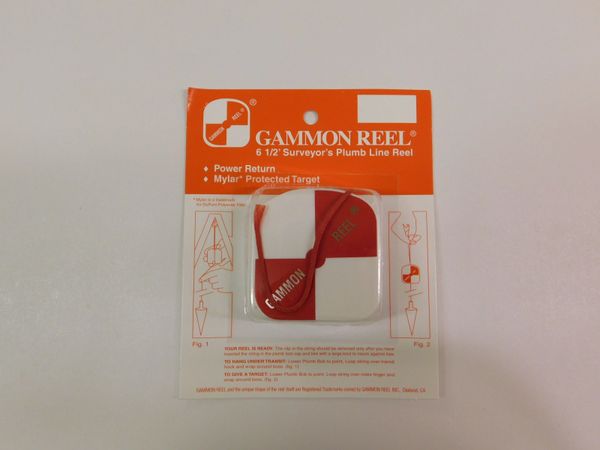 Gammon Reel 6.5' Long
The original Gammon Reel plumb line reel designed for use in the Surveying field and comes with 6 1/2 feet of orange plumb line.
Allows for simple and fast plumb bob set-up and adjustments.
The red and white mylar target can be used as a target.